Which biker has never been terrified to hear an emergency brake behind him? Even worse, if it is the vehicle directly behind him. The Smart Brake Module should save you from such fears!
Intelligent braking module: speed is reduced, brake light is immediately activated.
The risk of being hit by a vehicle is minimized with this module, which will immediately inform the driver following you that you have slowed down, either by releasing the accelerator, using the engine brake or braking.
This high-tech product was created by the Slovenian company Movalyse, which has already created the STS® Smart Turn System, an automatic turn signal switch-off device. Nova Moto's favourite product, tested at long periods of time (on 2 development versions) before being distributed since 2018.

How it works

An accelerometer and a motion detector register the deceleration. If it is over 4.1 km/h per second, the module immediately activates the flashing brake light and then – for a stronger deceleration – the fixed brake light. The flashing speed is adjustable.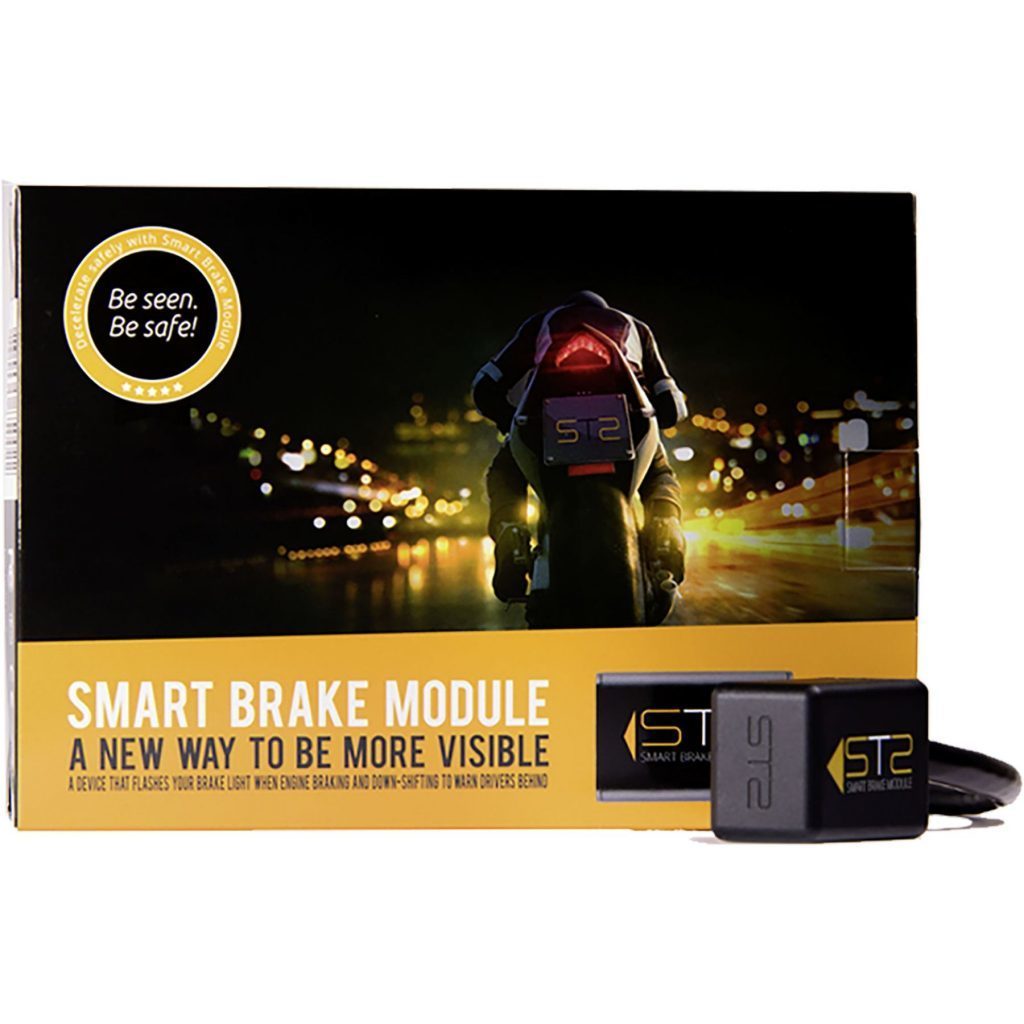 Compatibles bikes

This module is universal, for motorcycles with 6 or 12 Volt on-board voltage, for LED or halogen lights.
Installation is very simple and quick. Also reversible when you change your motorcycle, you will be able to reinstall the module on your new machine.
Important for BMW owners (CAN bus technology on 2006 models and above), the manufacturer recommends an electrical connection to a CAN bus connection.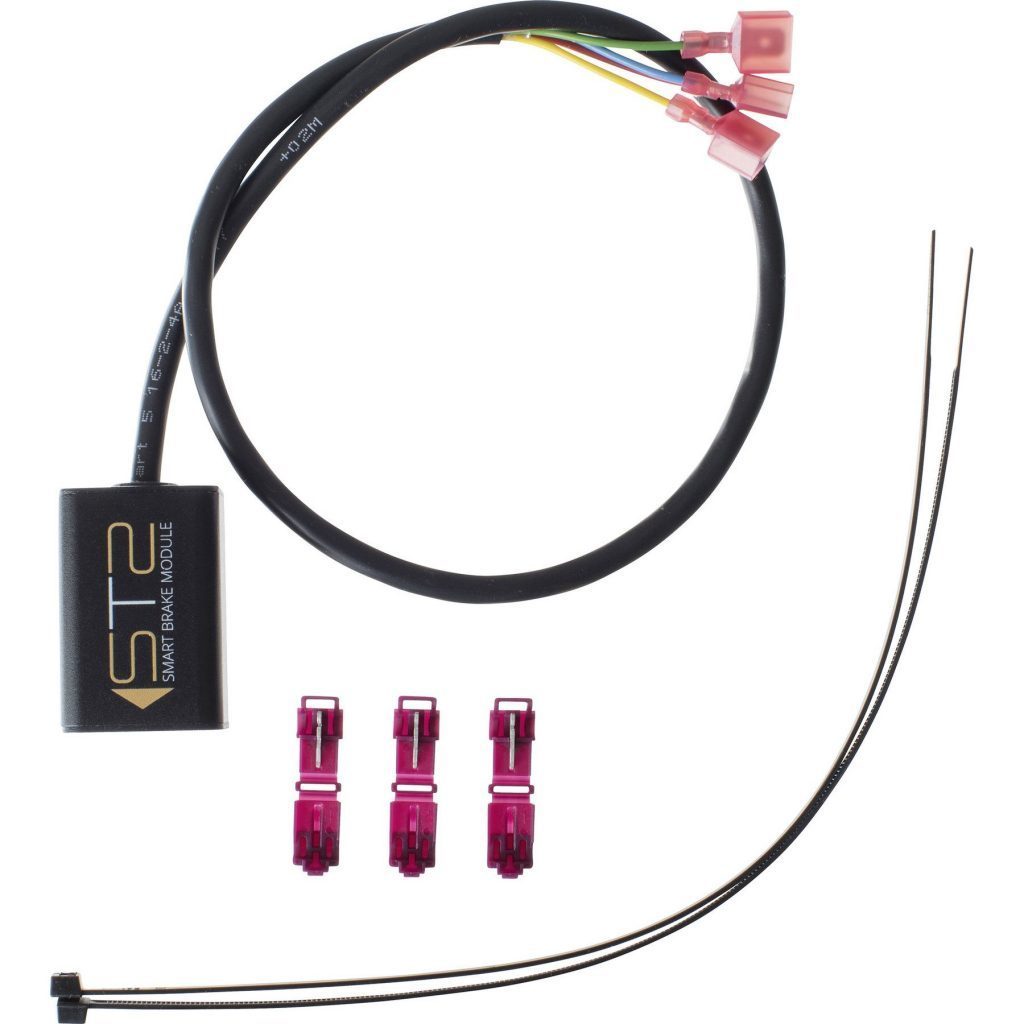 Certification
As well as STS, SBM is certified and approved for international road traffic.
The original function of the indicators is preserved.
Product developed and produced in Slovenia, Europe
Certified CE, E26, FCC
Warranty: 2 years

Text: Isabelle Maillet
Pictures: Smart Brake Module / Movalyse