REVOLUTION for your night visibility!
Night Eye, the concept of maximum visibility exclusively in the light of the headlights. By day, your jacket will be sober in colour and road or urban finish.
When you tolerate the yellow vest only under the seat or in a saddlebag, -and without having waited until 2016, but because it's useful- but you've been looking for years for the perfect compromise, one day you finally find it!
Macna has created the Night Eye range, which allows you to have a totally discreet equipment out of traffic and during the day, with a premium finish, which, thanks to its specific and patented technology, ensures high performance visibility on a motorcycle (up to 200m) under the headlights of other vehicles.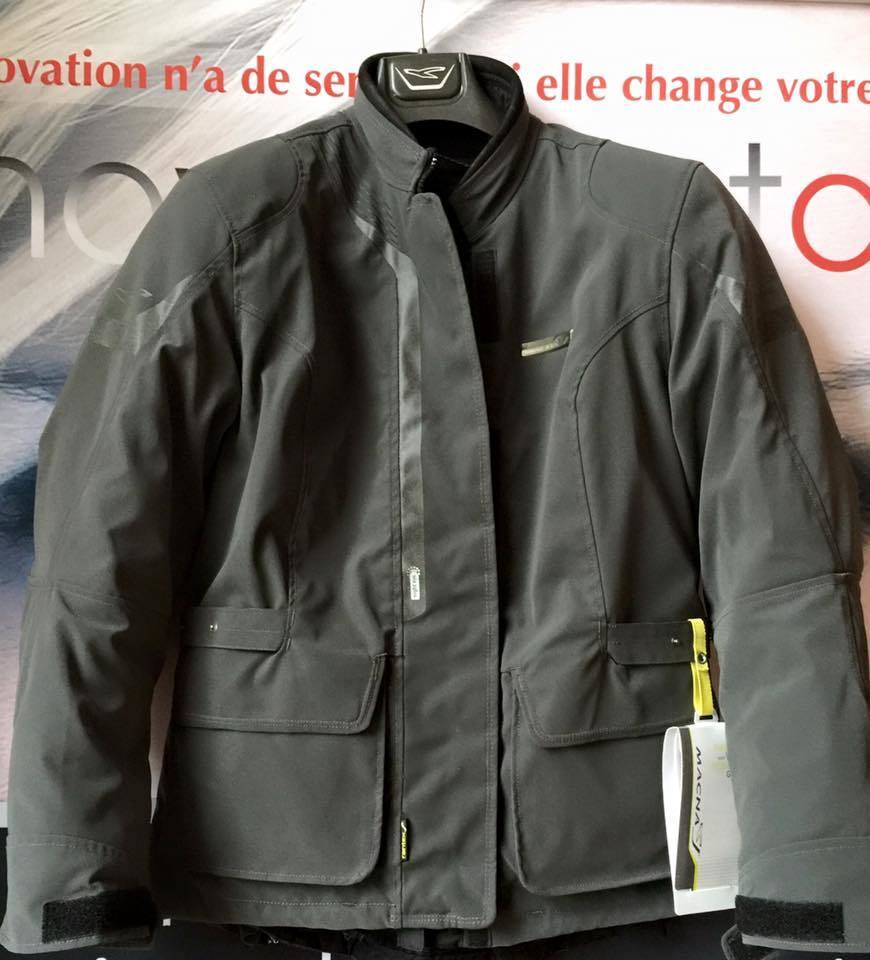 Who's the creator of Night Eye?
Macna is a Dutch manufacturer, leader in the Benelux in motorcycle clothing, helmets and accessories, positioned premium, and recognized for its innovations. Nova Moto has selected products with 'Night Eye' technology, elegant and sober by day, on 2 or 3 wheels as in the city, and ensuring high motorcycle visibility at night. Only at night or in dark conditions (rain, storm).
Revolutionary? How does it work?
Your motorcycle visibility will be at its best when car headlights illuminate a product with Night Eye technology, the tiny glass particles embedded in the fabric work like small parabolic antennas reflecting the light, you will be visible at 200 meters. Of course, motorcycle visibility means being seen by other road users, but even before that, it means speeding up the perception of the moving mass that is the motorcycle and motorcyclist duo, especially – and this happens to everyone – in moments of decreased alertness.
This range of jackets with Night Eye technology are retro-reflective products thanks to the Night Eye system that allows light to be reflected. This is what they all have in common, for the rest, you will find summer, all seasons, winter products, some are waterproof, with breathable Raintex membrane or thermal lining, with CE elbow/shoulder protection, and some products even have LED light compatibility.
In conclusion, Macna proves that you can proactively equip yourself without sacrificing your look, and without looking like a flag all day long. The compromise is perfect, and the range is already very wide so that our choice of jacket is not a default choice. And, icing on the cake, with an excellent quality/price ratio!
Text and pictures: Isabelle Maillet