Franco-Japanese friendship is a reality. Linguistic, cultural, gastronomic.
In world endurance racing, the need for means grows from season to season to ensure an ever better performance, for an ever more competitive grid of competitors.
At the end of October 2020, after an endurance season shaken by the sanitary crisis, the declaration of the union of 2 emblematic teams, SERT, Suzuki Endurance Racing Team and the Japanese Yoshimura team, offers the double effect: that of a new team which will inevitably boost the game in 2021, and above all a refreshing, optimistic effect with a concrete, motivating, real outlook for 2021.
Two emblematic teams
On the one hand, the SERT team, Suzuki Endurance Racing Team, created 40 years ago by Dominique Méliand, now managed by Damien Saulnier, who has been so many times on the podium for 40 years, has just signed its 16th world title in the EWC FIM at Estoril. SERT has already been working closely with Yoshimura for several years.
On the other hand, Team Yoshimura, Japanese, which perfectly maintains the myth of the supremacy of the home teams during the Suzuka 8 Hours race with numerous podiums to its credit and 4 victories. The brand has been involved in motorbike racing for about 40 years as well. On the business level, the company is a family business, of 3rd generation managed by Fujio Yoshimura. Yohei Kato, who will co-lead the Yoshimura SERT Motul endurance team with Damien Saulnier, is his nephew.
In 2020, Yoshimura celebrated its 66th birthday and Suzuki its centenary, so the three pillars – along with SERT – have a solid base which, bound together by a common determination to win, augurs well for a great history of men and technology!
One goal
To win the EWC FIM 2021 World Championship.
A visible machine
This Suzuki GSXR1000R will be …red! And black, mostly in Yoshimura's corporate colours.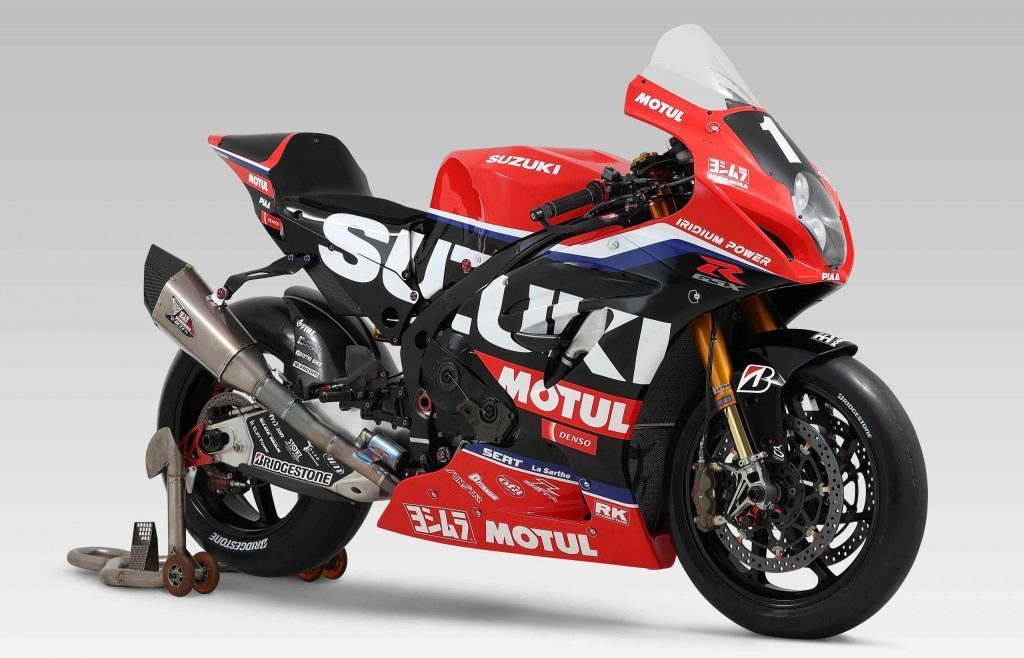 Impossible to resist sharing this amazing video presentation, thanks to my passion for Japan!
All posts on the topic FIM EWC
Text: Isabelle Maillet
Pictures-video: credit FIMEWC.com