Glam?
A promising name of wilderness and glamour. One would forget the sporting context that brings us to Villecomtal, the Rallye of Dourdou! As the one does not prevent the other, the night will be unusual.
After 790 km on the bike, and a very small road on the last tens of kilometres, with even enough gravel to get you in the mood, a quiet and green place is an ideal setting to breathe a little.
Even if we are 10 minutes walk through the forest above the paddock, it is a nice change of scenery.
Top comfort in the heart of nature
Liliane, Lile for the regular guests, carries this fabulous place from her own, and offers you top comfort (the quality of the bedding must be underlined) in the spacious canvas and wood tents, furnished with care and authenticity. Some will call the place a little bit « close to nature » trendy, I share it with you as a beautiful address, from the initial welcome to the generous breakfast in the garden, whether in the lodges, or in an igloo, the other option proposed.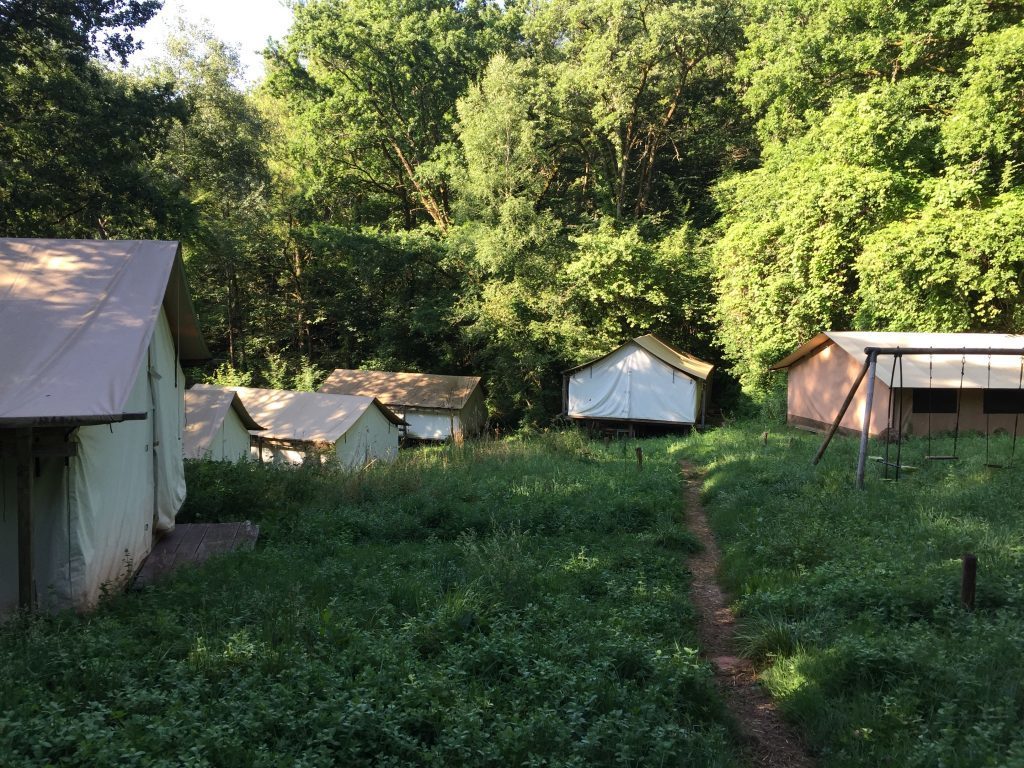 Motorcycle access?
It is important to underline this, because access as well as the safety of your motorcycle are key criteria for Nova Moto, the climb is strong and slippery (sand, gravel in hot and very dry weather). Personally, I don't know what made me climb without thinking – usually I think a lot on a motorcycle ;), despite my rear wheel which swept several times from right and left during acceleration . The desire to land and come back down quickly to the paddock, for the return of the prologue for the rallye competitors, no doubt!
Safety is good, no garage, the bikes are parked in front of the reception area, we sleep on both ears.
For the descent, I admit, I left the handlebars to someone more competent than me: #thank you Marc!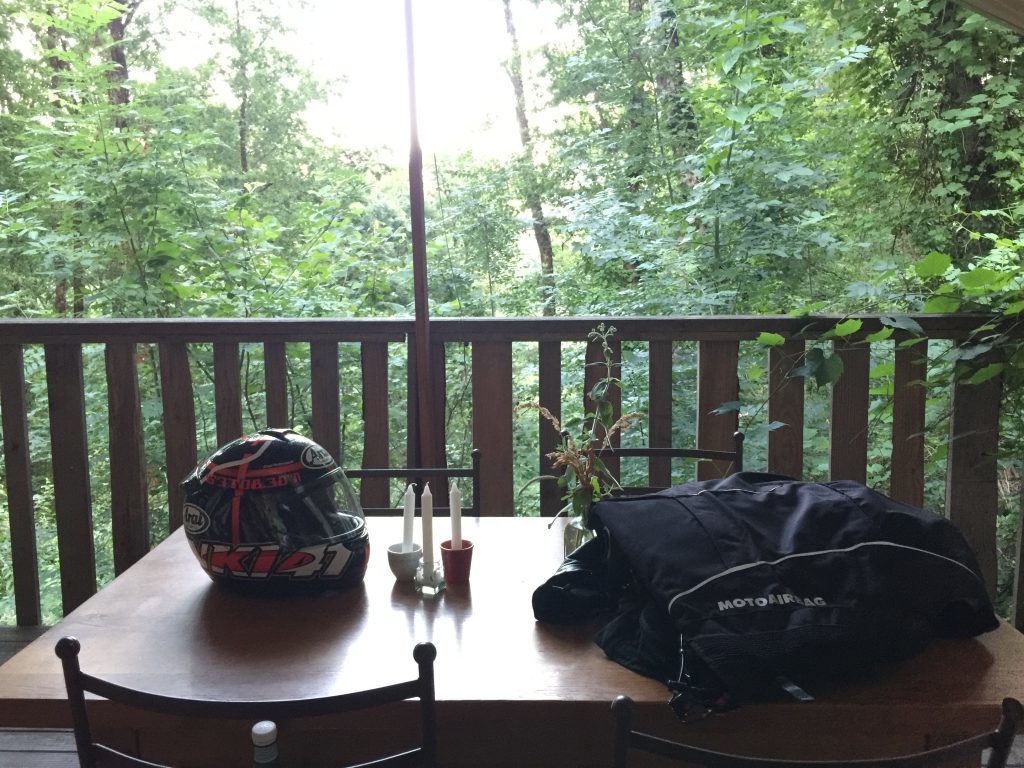 Thanks for reading general informations about  Nova Moto's favourite addresses.
Accomodation contact: Camping Glamping Terre Rouge 12580 Villecomtal https://www.terre-rouge.fr
Text and pictures: Isabelle Maillet