CLS Evo is the unique chain lubricator for performance and safety, distributed since 2017 by Nova Moto. In 2020, CLS Evo Plus will offer you even more technology for even more convenience.
A quick reminder: CLS Evo automatic chain lube system
I wrote a lot of papers on about it, chain lubrication being one of Nova Moto's key concerns – do you remember CarbonForBikes at the origin of its creation?
You can easily find these articles on Nova Moto le Mag, sorry, still mostly in French, as well as the feedback from customers and partners like Bruno Marlin of Team les Marluches, Maxime Mettra, who didn't hesitate to take it -very far and -very high. Thanks again to them for their trust!
Please check out all the articles about CLS Evo and CLS Heat
1. 2020 : 3 accessories in one  !
Le CLS EVO Plus is the latest innovation made by CLS, the German producer since 2002.
The already outstanding lubrication qualities are absolutely identical to those of the previously produced CLS automatic chain lubricators. A real custom-made solution, even at high speeds with the Sport versions equipped with a speed sensor for perfect greasing!
You will find the CLS Control, a small control box with an LCD screen that enables you to control the grease nipple and the hotgrips in real time with only one button pressure (if you have also fitted the Heat, the intelligent heated grips kit, or bought a Touring Kit consisting of the grease nipple + grips duo).
What's new is that you can now connect your other accessories such as navigation systems, communication systems, additional headlights, etc. It's quick and easy to connect, thanks to the CLS Connect, previously sold separately.
A short reminder of the benefits?
2. The automatic chain greaser CLS Evo:
3. CLS Heat, heated grips: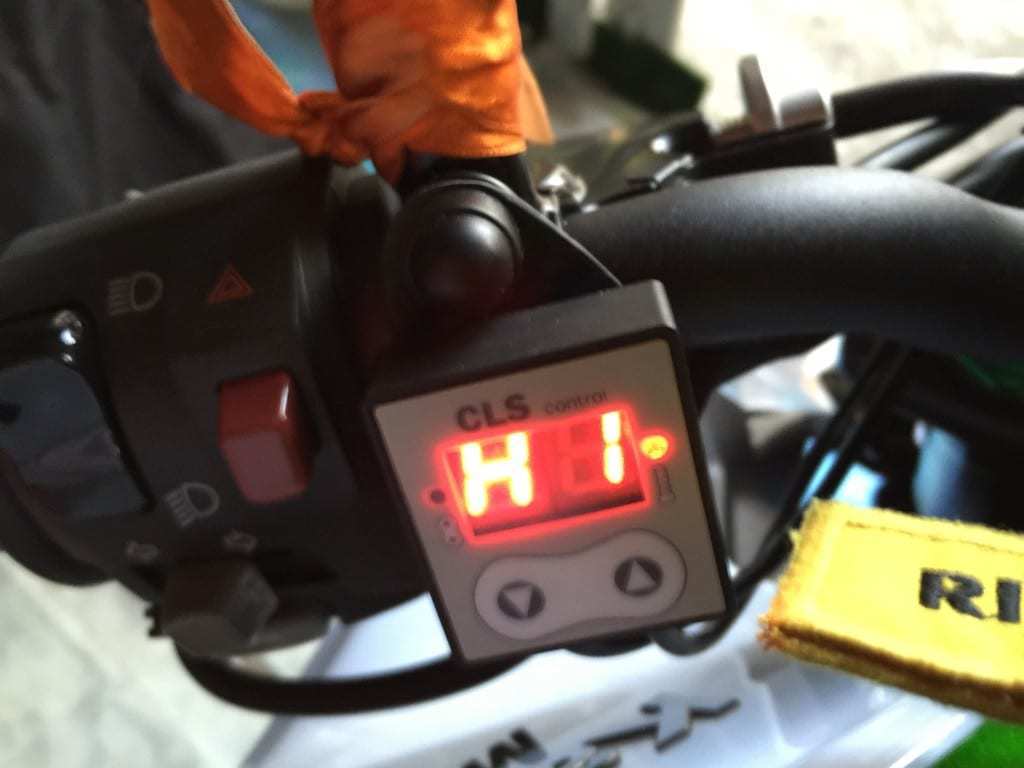 4. CLS Connect, connection module: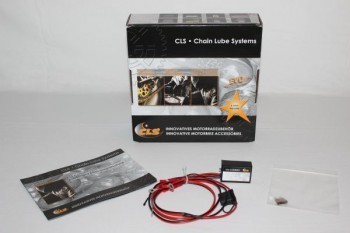 Quick connection for additionnal accessories (headlights, navigation, phone etc…)
Bus CAN compatible
Programmable individual switch-on time (e.g. GPS)
Unit price for this device only: 96,50 € tax included.

5. Prices for 1 CLS Evo Plus kit: 388,94 € VAT included
    (Components: CLS Evo chain greaser + CLS Heat hotgrips + CLS Connect module), instead of  543,93 € bought separately.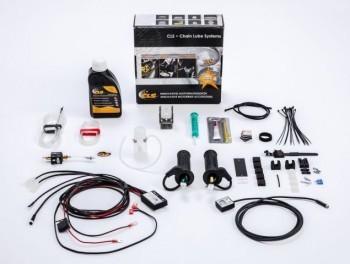 Please note that this version does not exist in 25mm diameter. If you have a custom motorcycle, you will have to equip yourself with the standard CLS Evo, and the CLS Heat with a specific diameter, you can add the CLS Connect to complete the kit.


You'de rather buy CLS Evo without heat grips?
CLS Evo is still available alone, anyway with CLS Connect, to connect easily and safely accessories like navy, additional headlights etc… on your bike.
Price of CLS Evo greaser only : 320,70 € TTC (detail of the kit: CLS Evo + CLS Connect)


How do you purchase the CLS range? From 2021, directly on CLS' Website: cls-evo.de
Text: Isabelle Maillet
Pictures: Isabelle Maillet and CLS