Riding a hypermot' roadster like the Dorsoduro Aprilia or the Ducati Hypermotard is fun, and not really relaxing, especially for « experienced » riders. It's a chance to have a comfort solution that brings, what's more, a nice aesthetic added value: the comfort seat covers proposed for 2 years by Nova Moto, with a perfect finish, made in Italy as their name suggests: Tappezzeria Italia.
Aesthetic choice – tailor-made finish
Unlike a change of saddle, the investment is limited in terms of budget and time:
– cheaper than a change of seat,
– Installation can be carried out at home, which avoids vehicle stand-by and again reduces costs.
The choice of personalization is wide, and for each model you choose your logos: without, 1 logo or 2 logos (brand and model), for some models you even choose the colour of the stitching The prices below do not include customization options.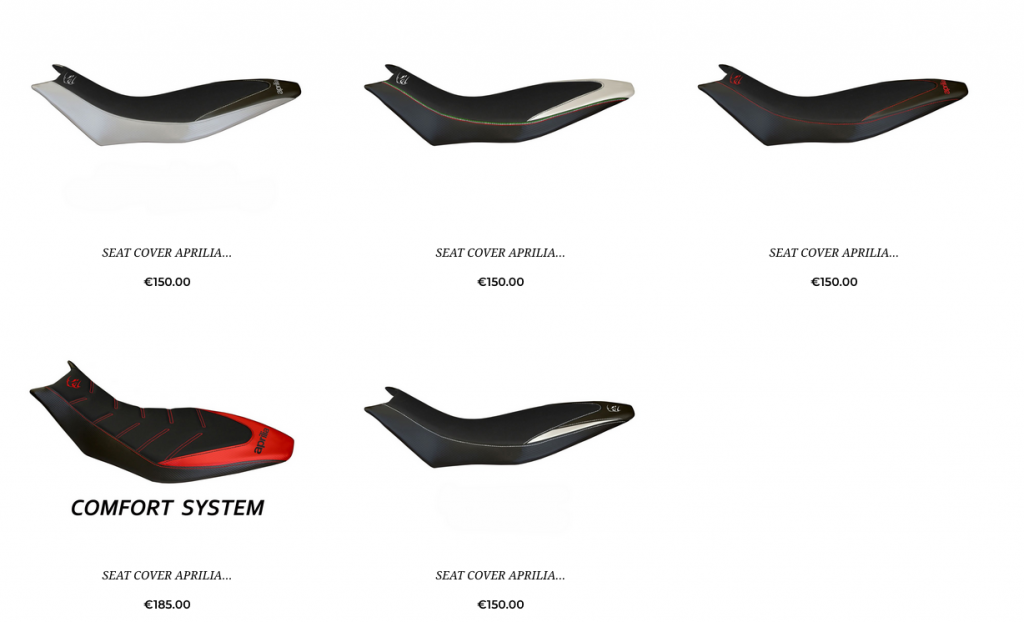 Comfort choice
And above all, with the Tappezzeria Italia solution, and the Comfort option, with the unique memory foam insert, you'll see your bike transformed and, as a result, smoother and more comfortable. Your back will thank you for it!
I invite you to review the product test, which precedes any product promotion by Nova Moto.
Customer Testimonial: Aprilia Dorsoduro (comfort model, 2 logos, 209,00 € TTC, transport costs not included)
So here is the testimonial of Mr. D. recently equipped, who also experienced the new 2020 order process of Nova Moto, that is to say the assistance of Nova Moto to the purchase, in his own language, instead of ordering on Nova Moto le Shop as in the past. Here are his words about the ordering process and the product:


I just wanted to tell you that you are a friendly, professional person who is attentive. The product I bought (saddle cover) is extra, comfortable.  The only detail is that it could need 2 centimetres more to be cut out because the saddler who put it on found it a bit tight. Thank you for this collaboration, if necessary we will work together. Kind regards (Note Nova Moto: this information comes back often and had already been shared with Tappezzeria Italia, request renewed also on this model).
Monsieur D.

Text: Isabelle Maillet, testimonial of Monsieur D. published with his kind agreement
Picture : Monsieur D.  
Check out the articles about comfort seat covers Tappezzeria Italia