The key criteria for the accommodations selected by Nova Moto are generally comfort, the beauty of the place and above all the safety for the motorcycle. Breakfast is a must. But then, when it is as exceptional as here, the address becomes unforgettable!
I confirm that the next time you come to Dourdou, you will pass by there, and the detour will be a pleasure! And if you are looking for accommodation in the Aveyron, this is for you!
Historical site
Located in an exceptional park of 2 ha, La Demeure du Comte is a first class Bed and Breakfast, a true historical house, built in the 15th century by the Count of Barberac de Saint Maurice, given to the clergy and occupied by Benedictine nuns until 1985.
Bought by Jean and Claudette Torrubiano, passionate about history – and renovation too 😉 – this perfectly preserved place is a wonderful stopover for any trip in Aveyron. We are 2 km from Marcillac, and 30 km from Rodez, also 30 minutes from Figeac. If your journey continues from Aveyron to the Lot or the Périgord, this will be the perfect stopover!
Dream breakfast
On the other hand, what you will inevitably remember is the breakfast perfectly orchestrated by Claudette, who gets up at dawn for you.
In fact, you'd better have eaten light the night before to get the most out of it. Local products, homemade cakes that very morning and jams, each one more original than the next, such as the unforgettable green tomato and ginger jam!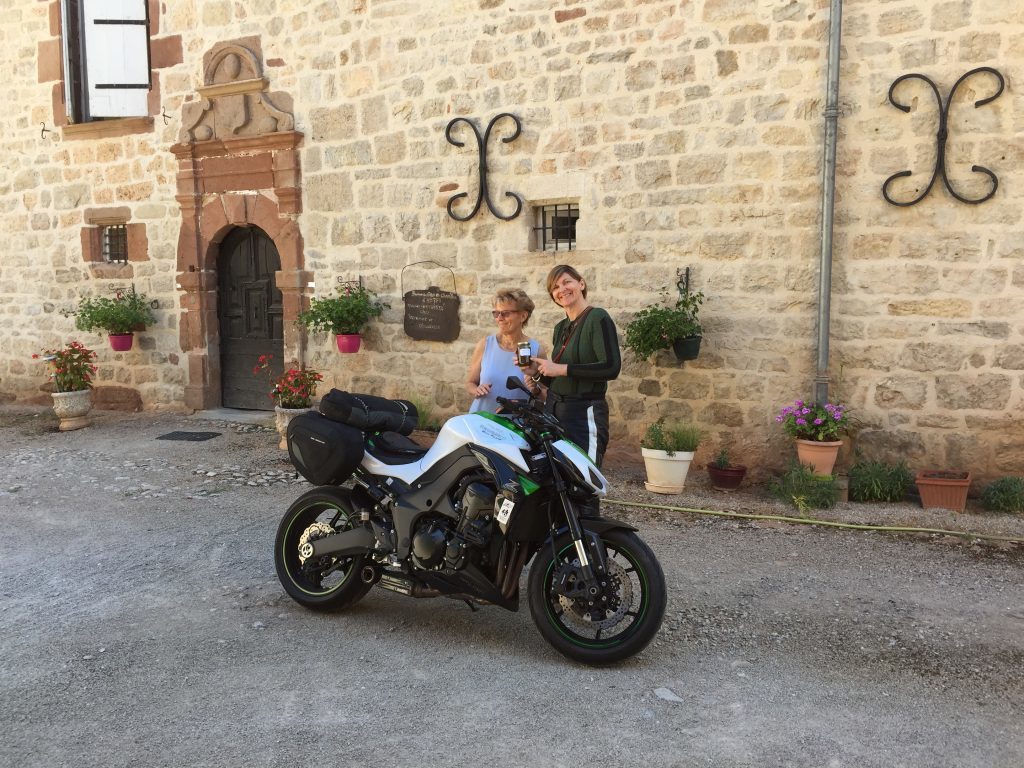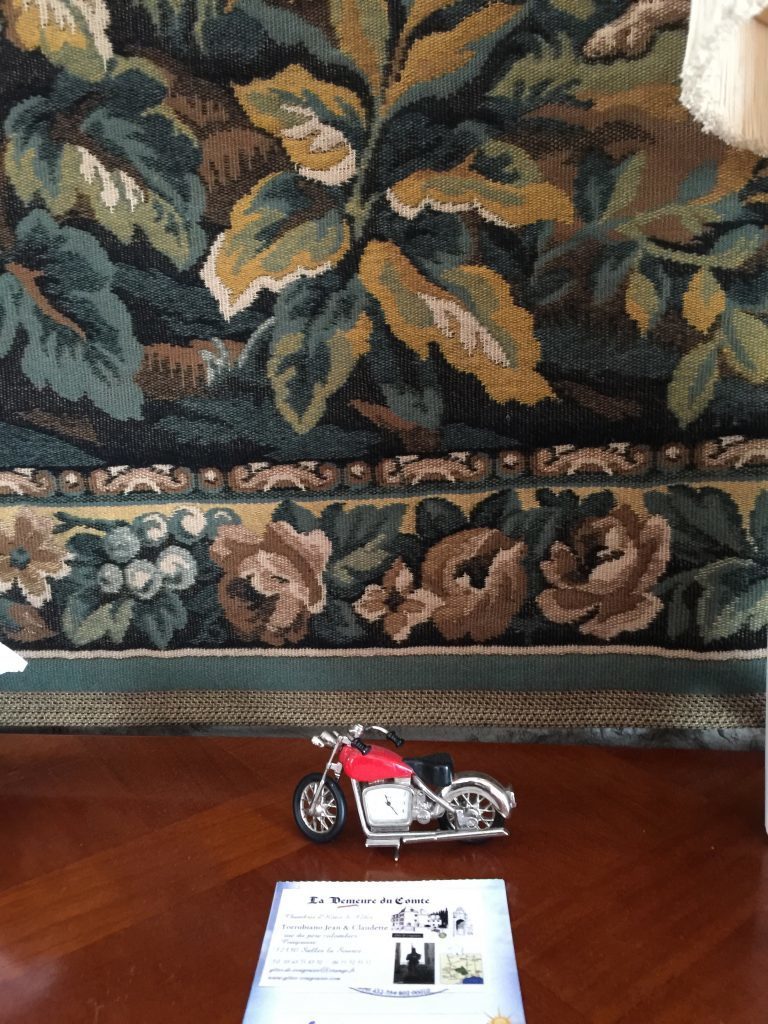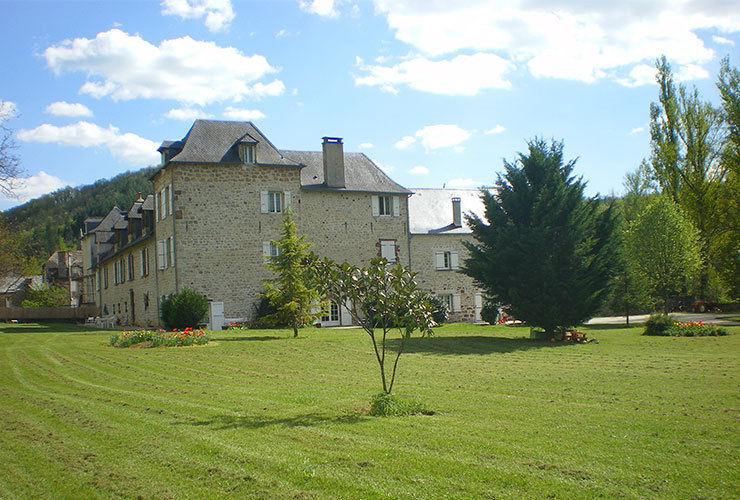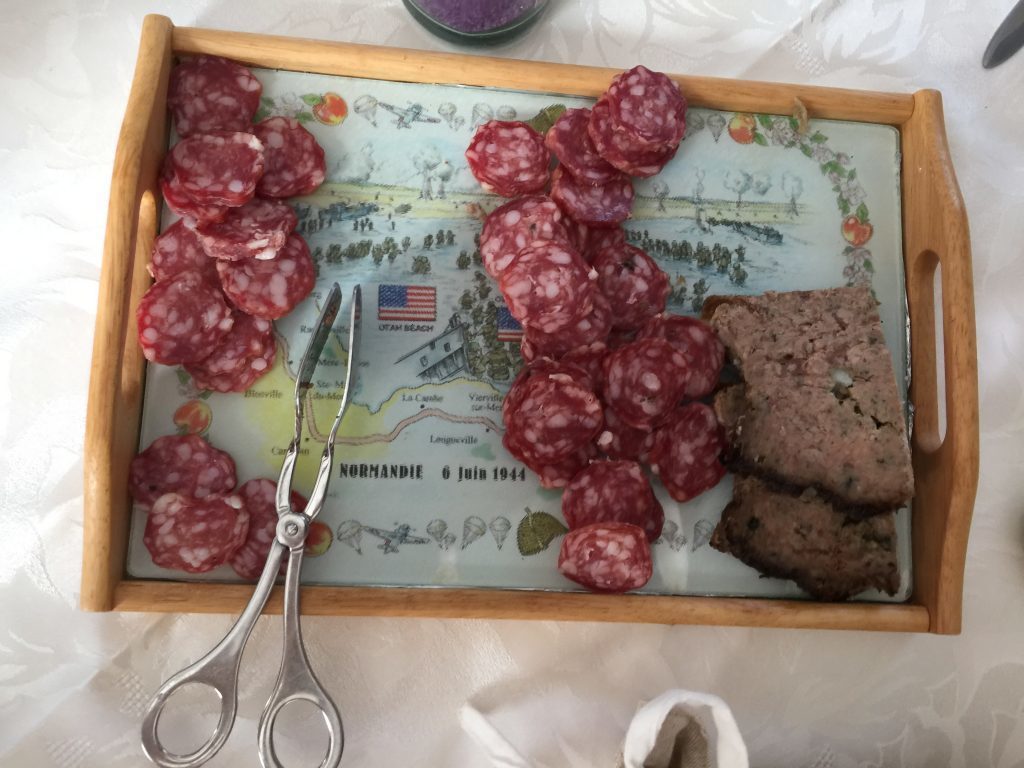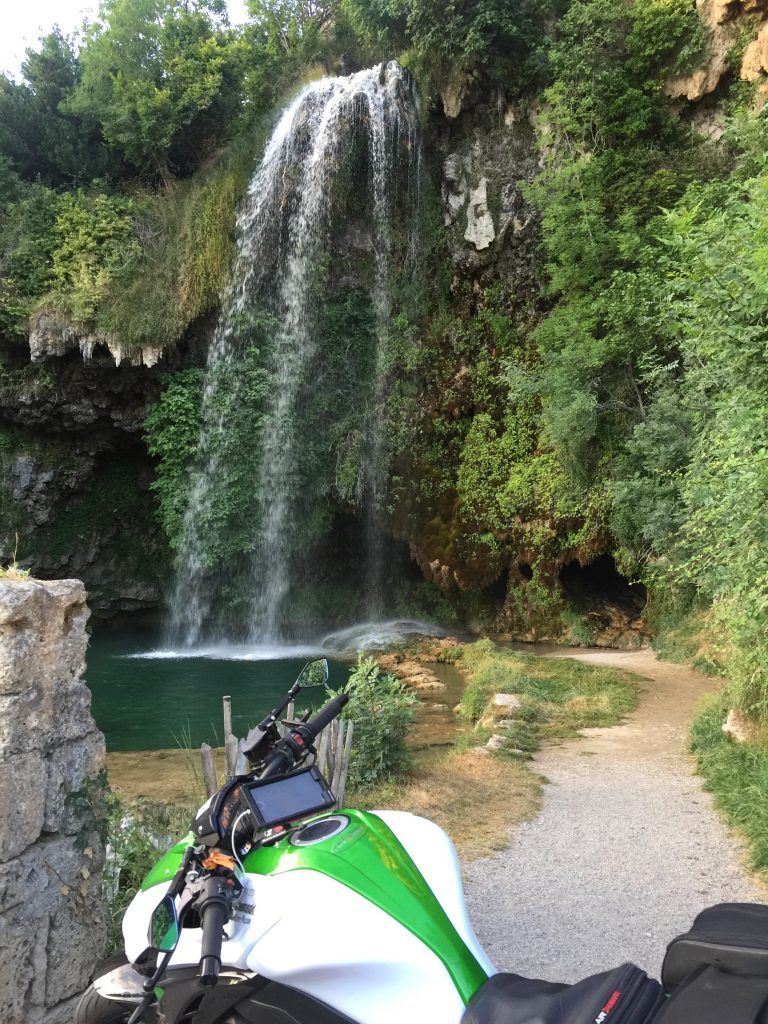 Thanks for reading general informations about  Nova Moto's favourite addresses.
Accomodation contact: La demeure du Comte, Rue du Père Colombier, Cougousse, 12330 Salles-la-Source
gites.de.cougousse@orange.fr, 
Text and pictures: Isabelle Maillet