For many months now, I've wanted to share not only an address, but also an anecdote.

A road trip offers surprises, and sometimes there are some very nice ones, for travellers who don't anticipate everything. And I am one of them, because travel, even if it is « useful » as here to test the innovative concepts recently detected, must remain a space of freedom and encounters. Perhaps the only one I am given today. You follow me? Let's go to Spain!
After the effort
April 2019, target Granada! Why? Because! Because the discovery of the Alhambra in second grade Spanish class – it's « very very far away »…- was a wonderful emotional experience. Sometimes you wait a long time before realizing your desires, here is an example. A tribute to my teacher who had chosen to teach her language through culture, literature, communicating the desire and pleasure of learning. Her leitmotiv, grammar will follow. Not false, because the desire to learn automatically leads you towards the search for progression, and therefore work. A bit like riding a motorcycle, isn't it?
Come on, back to the motorcycle! About 4500 kilometres in 9 days, and the gift after a beautiful day of about 700 km, it's a great stage! Here is a particularly pleasant one, the reason why it is included in the accommodation tested and recommended by Nova Moto.
The Llorca hotel is a family hotel as well in the kitchen as on the hotel management side, a place full of charm, with your feet in the water (you'll quickly take off your boots!).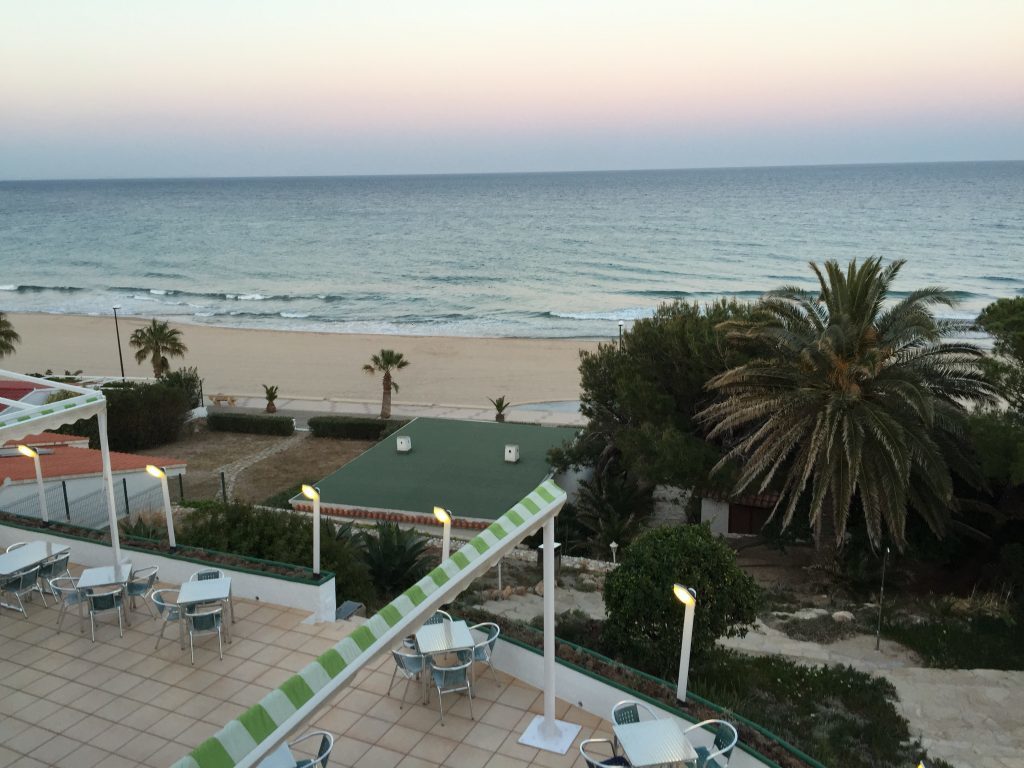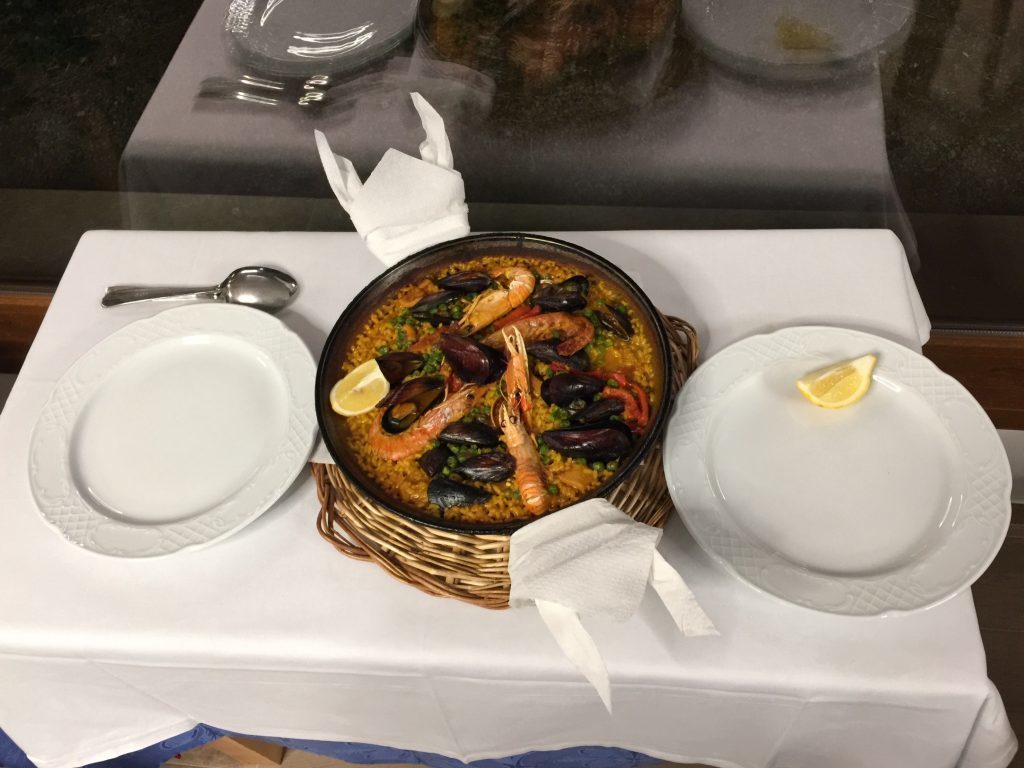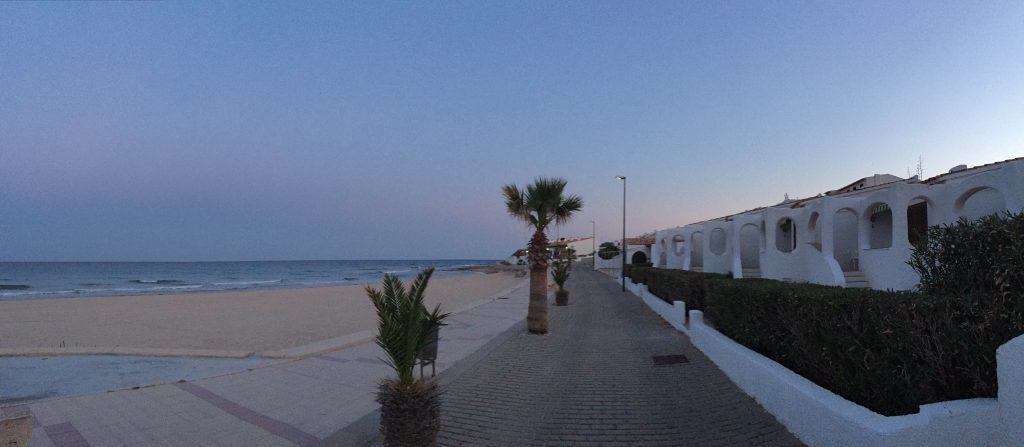 Easy access and motorcycle safe
This very authentic address will also allow you to sleep on your both ears, your bike sheltered under a lightened carport that will also allow you to make some checks or even small technical operations very easily before resuming your roadtrip. The easy access is also to be taken into account, because to go to the fault in the very last kilometers, that can happen to everyone.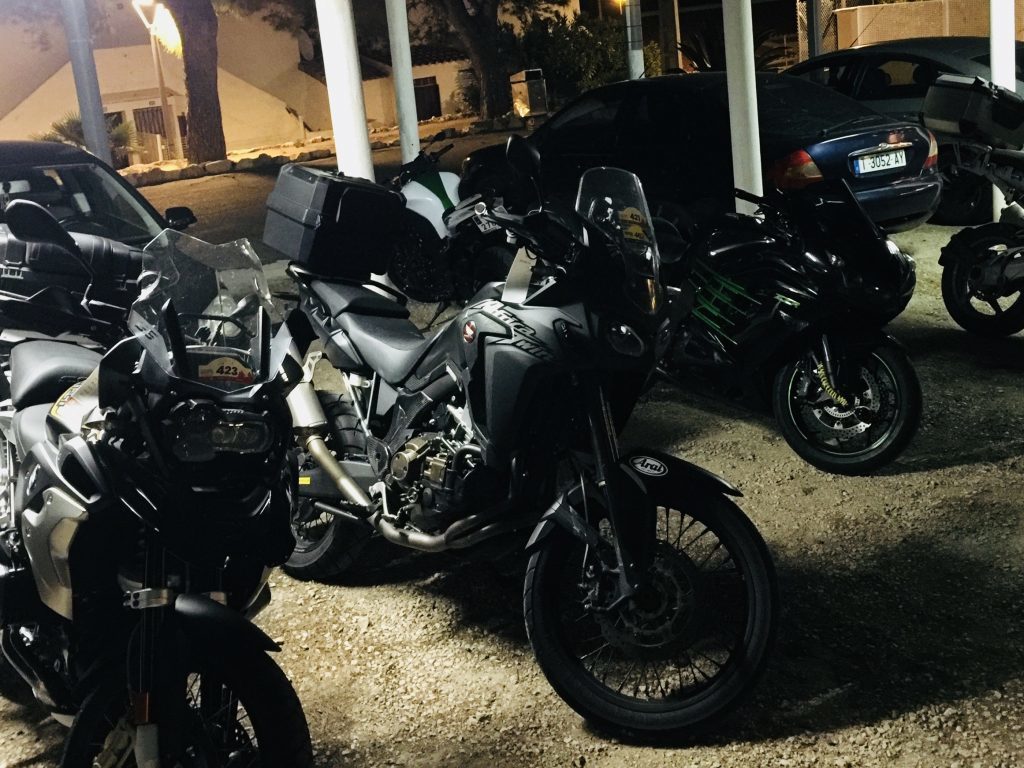 The early morning surprise
If the song of cicadas or the wave sound are the sounds closely linked to the sweetness of the holidays, there is one sound that attracts immediately the biker …the sound of machines running on a circuit very close!
The opportunity to decide immediately to take a day off, and to extend the stay in this charming place, just to discover this track which is not the most emblematic, but which is well known by all bikers, even French ones. Well, a day off after two days on the road, it's a bit early, but it's for a good reason!
Information taken, the Circuit de Calafat is 2 km away, and this unanticipated detail simply made it a nice surprise!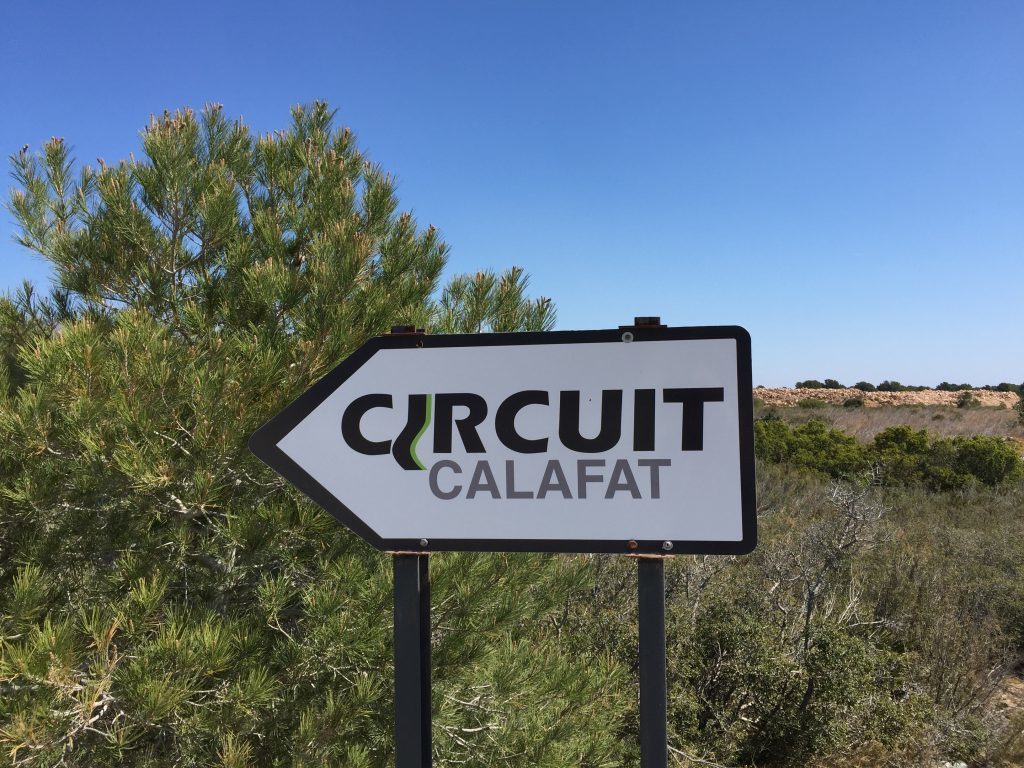 One surprise can hide another!
Indeed, on the spot, the organizer of this riding day is …a « neighbour », as Nova Moto is based in Alsace, Eric PIOTROWSKI, manager of the Maxxess store in Nancy. The riding day was organized by Teamenergy, BMW's partner, which offers the opportunity to test a nice range of S1000RR bikes just waiting for you!
And his son is already in the saddle on an Italian motorcycle, the apple doesn't fall far from the tree…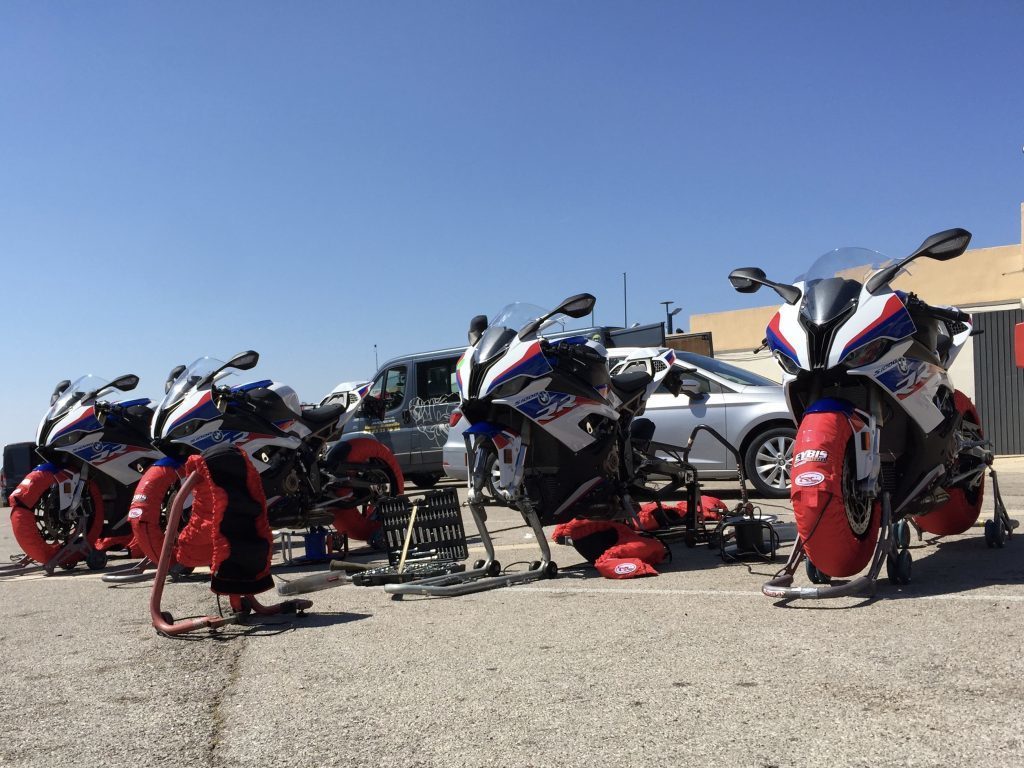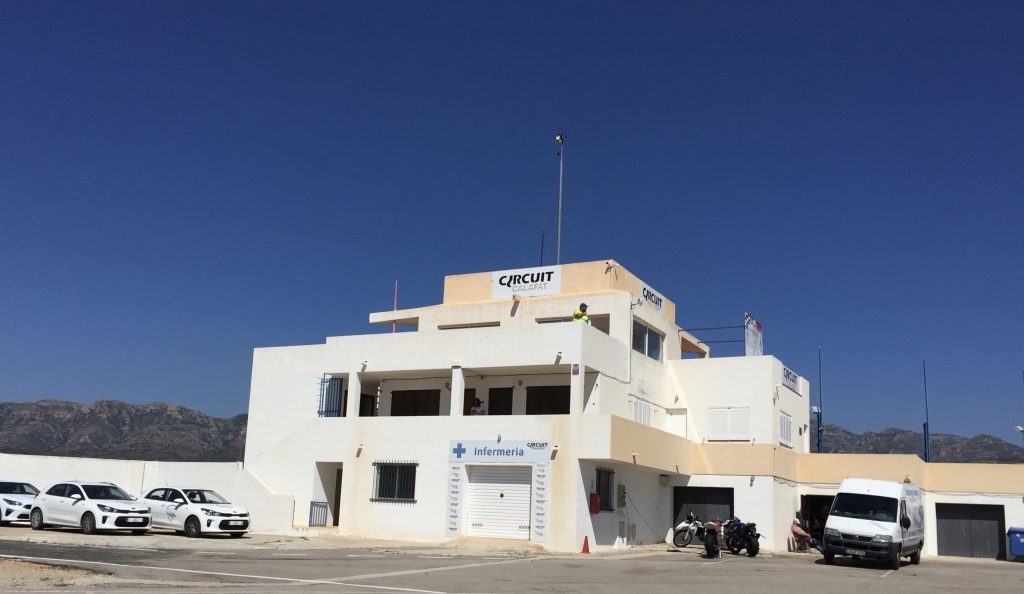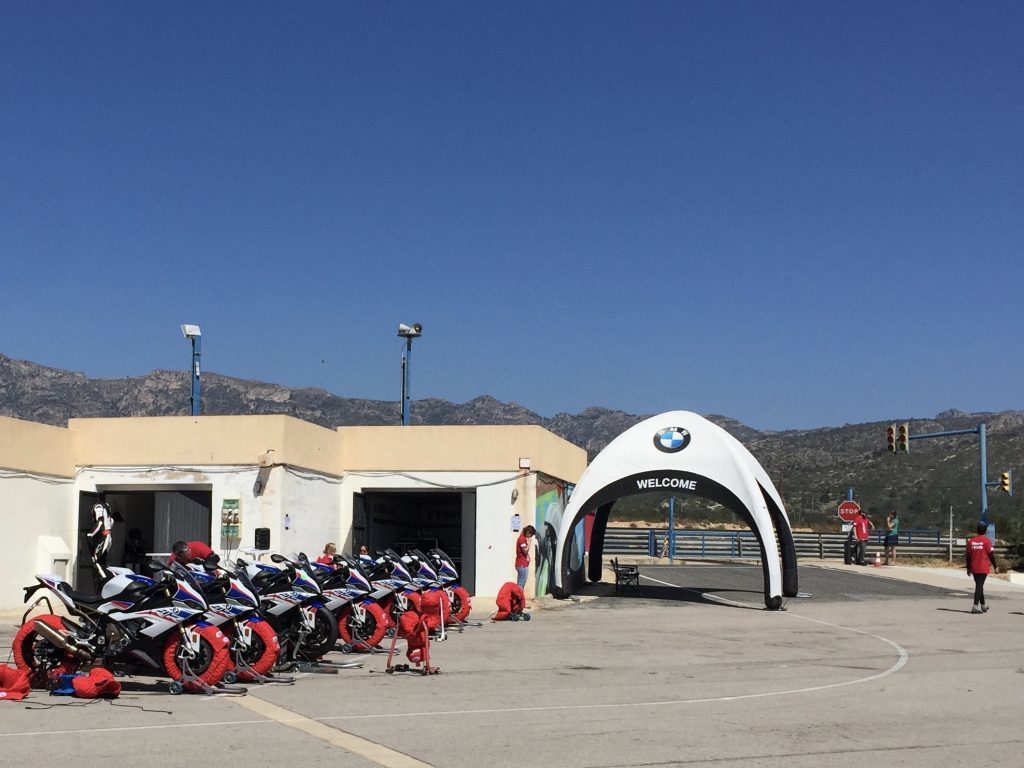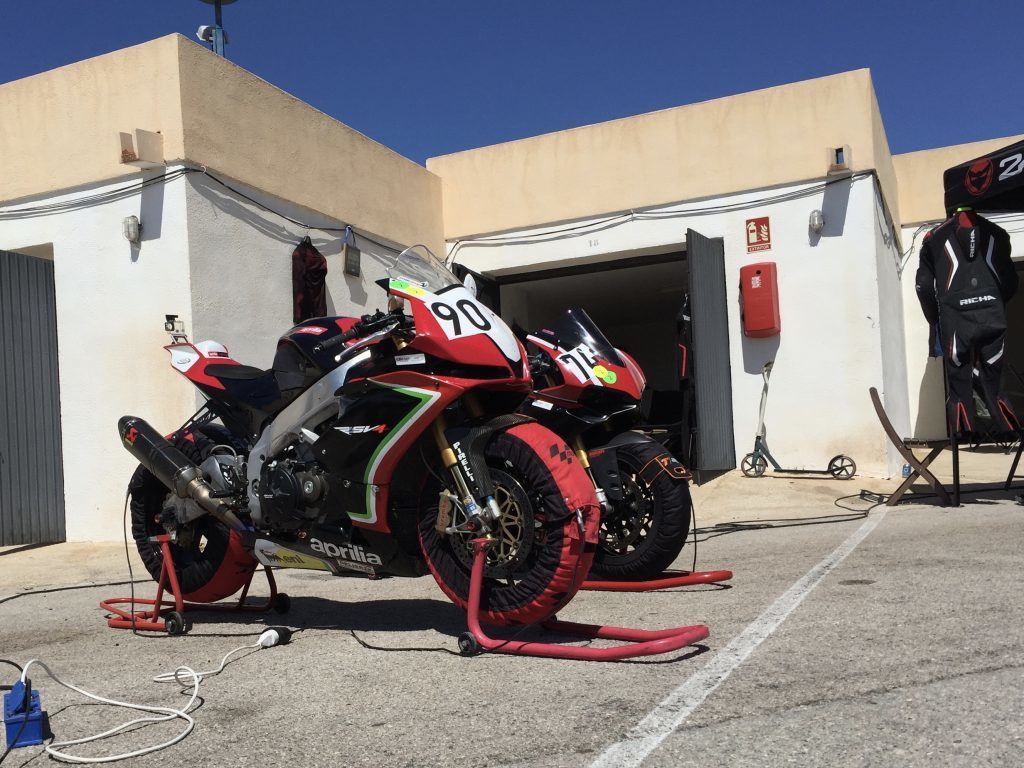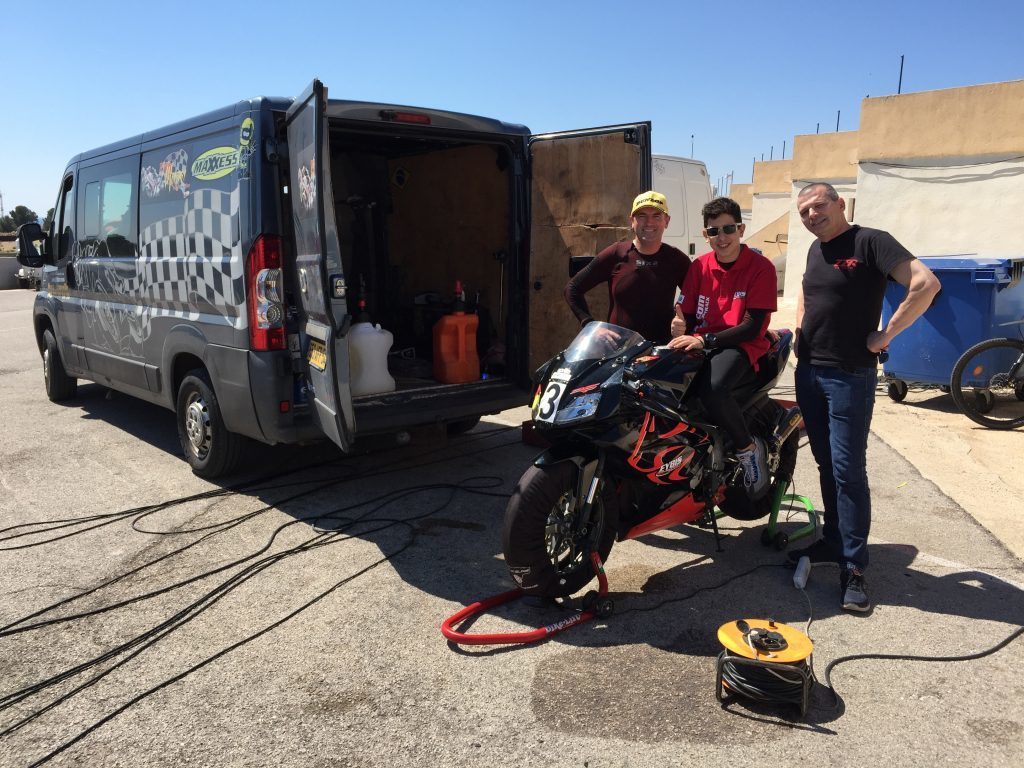 That's also what it's all about, driving the route and allowing yourself a little flexibility for detours and meetings.
Well after that you have to catch up a little, and for your information, in Spain, the other surprise -another one!!- is that the AP7 motorway, parallel to the A7, is both free and in great condition. It will be the red line to catch up on the detours to Granada.
Accommodation contact: Hôtel Llorca, L'Hospitalet de l'Infant, 43890 Tarragona, Espagne – E-mail : hotelllorca@hotelllorca.com
Thanks to checkout the informations about Nova Moto's favourite accommodation addresses
Text and pictures: Isabelle Maillet